The incredible rate at which Covid-19 spread translated into healthcare workers and hospitals being put under incredible pressure. There were more Covid patients than hospitals could handle, which also meant that non-Covid patients had to be left untreated, unless they were pressing emergencies. It also put a huge financial strain on healthcare institutions. The American Hospital Association reported that hospitals were losing more than $50 billion per month.
Mitigating the financial losses faced by hospitals is a part of their revival strategy. This is where technology plays a big part. From being able to streamline their operations with the help of Blockchain technology to cutting costs with the help of IoMT, there is so much that healthcare organizations can do to make things better for themselves by leveraging the latest trends in technology.
In this article, we are going to discuss the healthcare technology trends for the coming years and beyond and see how each of these technologies will shape the medical industry in the immediate future. We will also broach about healthcare organizations who are using these technologies and see the kind of impact it has had on their bottom line and quality of care delivery.
12 Technology Trends in Healthcare
Here is the list of 12 new and emerging healthcare technology trends that would shape the future of healthcare organizations.
1. Telemedicine:
$186.5 billion.
That is expected to be the market size of the telemedicine industry by 2026.
Using technology to diagnose or treat patients from a remote location is called telemedicine. It usually happens through live video conferences or still images captured and used by the healthcare professionals. While it is not a new phenomenon, the number of applications of telemedicine has increased vastly because of superior tech in recent years.
During the first quarter of 2020, there was a 50% surge in telehealth visits in the US compared to 2019 due to fears around Covid-19. Since health services were severely restricted due to the pandemic, telemedicine helped in dispensing immediate and continuous care.
iCliniq is a telemedicine company which allows you to submit written questions or request a phone call or a video. They have more than 3,000 doctors who represent around 80 specialties.
The year 2020 has shown why telemedicine is indispensable and it will continue to be so as its applications and benefits grow. Hospitals should invest in efficient telemedicine app so that they can facilitate easy telemedicine services. No wonder, why telemedicine is one of the topmost healthcare technology trends of 2021.
2. On-Demand Healthcare:
Another topmost healthcare technology trend is On-demand healthcare.
Connecting patients with available healthcare providers with the help of websites, mobile apps, 3rd party connectors, and even home visits in real-time is often referred to as on-demand healthcare.
Think of it as booking an Uber or ordering a pizza. The experience that on-demand healthcare offers is expected to be that easy.
On-demand healthcare services create job opportunities for physicians who are on the lookout for supplemental sources of income. They can work on a schedule they want. On-demand platforms cost pretty less while availing care than when you do an in-person visit to the hospital.
US-based Teladoc and Talkspace and India-based Practo are examples of on-demand healthcare service providers who are doing some remarkable work in this field. Real-time connected healthcare will become an everyday thing soon because of these on-demand services.
3. Internet of Medical Things (IoMT):
500,000.
That's the number of medical technologies that are currently available, according to Deloitte's report titled 'Medtech and the Internet of Medical Things.'​
To explain it in simple words, the medical devices and applications that are connected to healthcare IT systems with the help of online computer networks constitute IoMT or healthcare IoT. From tracking to preventing illnesses, IoMT tools are changing the way healthcare is being delivered.
According to a study conducted by the Center for Disease Control and Prevention (US), fitness trackers like Fitbit can not only be used to increase physical activity, but it can also be used in Remote Monitoring Programs and also to identify trends that might be necessary for clinical intervention.
With the help of a number of interconnected devices which generate, collect, analyze or transmit health data to healthcare provider networks, there has been a tremendous improvement in patient care and streamlining of clinical workflow management, making it one of the trending healthcare technologies in 2022.
4. Artificial Intelligence and Machine Learning:
The technologies healthcare segment is utilizing since a few years are Artificial Intelligence (AI) and Machine Learning (ML).
Complex surgeries that involve performing delicateness with fine detail and in congested spaces is something that AI and ML is helping with the help of robotic surgery.
Pathologists can make faster and more accurate diagnosis that can also identify patients who will benefit from new types of treatments.
At present, Pfizer is using IBM's Watson AI and uses machine learning for immuno-oncology research to see how the body's immune system can fight cancer.
The promise that one day we will be prescribed medicines that are specific to our diet, stress levels, medical history, genetic lineage, etc., is also something that everyone expects artificial intelligence to make true.
Below is a link to the video of the CEO of Restoration Robotics talking about his hair transplant experience: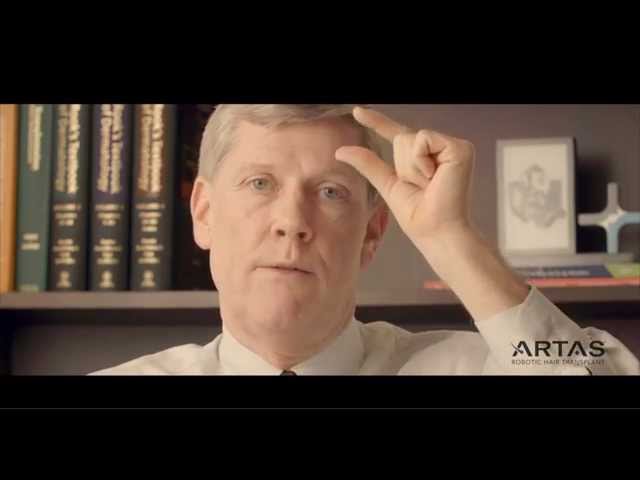 Pattern image analysis, clinical trial research, better radiotherapy, maintaining healthcare records, predicting epidemics, drug discovery and manufacturing are some of the other applications of AI & ML in healthcare.
5. mHealth:
By 2030, it is believed that mHealth will become a standard treatment protocol for the majority of diseases and conditions. It will make healthcare more personalized and will result in reduced costs, better quality of care, and better patient engagement.
Also, read: A Guide on Patient Enagagement Software
The difference between telehealth and mhealth is that the latter refers to the concept of mobile self-care while telemedicine refers to all instances of accessing with the help of modern technology.
The mHealth market share in the North American region was valued at $11,364 million in 2019 and it is expected to grow at a CAGR of 39.5% during the period from 2020 to 2026.
ClassPass, the app that lets you book unlimited fitness and wellness sessions across multiple gyms and studios is an example of an mHealth company that is doing great for itself. Since its founding in 2013, they've raised over half a billion dollars. Oura Ring, a smart activity and sleep tracking startup and Hinge Health, an end-to-end digital clinic are a few other examples of mHealth companies.
Also, read: Evolving role of healthcare information technology in health & wellness​
6. Cloud Computing:
Managing data has been a challenge for healthcare providers across the world, and it is a crucial aspect because each set of data is valuable. Cloud computing in healthcare solves this problem with its intuitive management of electronic medical records.
Since there has been a surge in adoption of Big Data analytics, wearable devices and IoT in healthcare, cloud computing enables all of them by offering data scalability, flexibility and better storage options. With telemedicine picking up speed, the cloud technology offers necessary infrastructure for patient care delivery to remote locations.
With the help of the cloud, remote accessibility and information sharing becomes easy. It will be pivotal when you are looking to deliver care remotely. Data is processed much more quickly and you can reduce your costs by reducing the number of in-house IT experts as there are no on-site servers.
The Cloud computing market for healthcare is expected to reach 64.7 billion USD by 2025 from its current size of 28.1 billion in 2020. Some of the major players in healthcare cloud computing are NetApp, Carestream Health, IBM, Amazon Web Services, IBM Corporation and Oracle Corporation.
NetApp, a cloud data services company, has a management platform which delivers data in real-time to ensure clinical operations are faster and more efficient through fast backup and restoration, reduced EHR latency, easier data accommodation, workload expansion, and so on.
From providing better virtual care, medication adherence, handling resource inefficiency, drug anti-theft to protecting personal identity and maintaining the consistency of medical records, cloud computing has an integral space in the healthcare space in 2022 and beyond.
7. Virtual Assistance:
Patient engagement is one factor that healthcare organizations want to handle with poise as it improves health outcomes and provides better patient care at nominal rates. A medical virtual assistant helps a healthcare organization by collecting information such as demographics, health history, insurance details, finance, procurement details, data mining, etc. The assistants also help with allocating IT and human resources to optimize operations.
Nuance's voice-enabled virtual assistant automates clinical tasks by delivering information when requested using natural language. Some of the other names that are doing great work in this area are: Babylon Healthcare Services Limited, CSS Corporation, Verint Systems, Microsoft Corporation, and Healthtap Inc.
The Healthcare Virtual Assistant market is expected to reach USD 2830 million by the year 2027 from its previous valuation of USD 397.2 million in 2019. That's a CAGR increase of 27.2% annually during this period. It is an indicator of the kind of effect that virtual assistants will have in the healthcare sector.
The world of mobile technology and interconnected devices means that virtual assistants will become a reliable method of communication between remote patients and caregivers. While it certainly cannot replace medical professionals, it will enhance their effectiveness by letting them concentrate on their core goals.
8. Big Data Management:
"How many people do I roster today?"
If there are too many workers, it will increase your labor costs and if there aren't enough, then it will result in poor patient care delivery.
The answer to the above question will not have to be based on guesswork if your healthcare organization uses big data analytics. In the above scenario, it uses a technique called 'time series analysis' to see relevant patterns based on many years of data to forecast patient loads and assists in resource planning allocation.
Healthcare analytics has the potential to improve human life on earth with its multi-pronged benefits. Starting from medical imaging, predictive analytics, reducing fraud, developing new therapies, risk disease and management, improving supply chain, etc., the applications are endless. Data gathering and its management are becoming more important than ever, it is imperative that you avail the help of professionals to create your analytics engine.
Clinical Decision Support (CDS) software analyses medical data in real-time to provide healthcare workers with advice when they make prescriptive decisions. Smart wearable devices that track various parameters are also a big advantage of using big data along with other technologies.
According to a Market Research Future (MRFR) report, the healthcare big data analytics market size is expected to reach USD 9.5 billion by 2023. United Healthcare Group, McKesson Corporation, Allscripts Healthcare Solutions Inc, etc., are some of the biggest names in this market.
AiCure uses facial recognition technologies, mobile technologies, and Big Data to determine if the patient is taking the right medications at the right time. It will alert the healthcare workers if anything goes wrong.
9. AR/VR:
Another healthcare technologies trending since a few years and will trend even in 2021 are Augmented Reality (AR) and Virtual Reality (VR).
In 2018, the AR/VR in the North American Healthcare market was a measly 477 million USD, it is expected to increase to 4.64 billion dollars by 2025.
Even the most skilled surgeons might face surprises that they were not prepared for on the operating table, but with AR/VR, the chances of such surprises get reduced. These two technologies can be used to educate patients before their surgeries, can be used to improve training in med school, surgeons can plan their interventions, patients can describe their symptoms better through AR, and so on.
Some of the top augmented and virtual reality healthcare companies are FundamentalVR, OxfordVR, Karuna Labs, Medivis and Touch Surgery. DataMatics gets you better results with augmented surgeries, advanced diagnostics, virtual doctor collaboration, medical training, and so on.
AR provides a far more interactive and engaging experience than when using traditional 3D models. The applications of AR and VR will expand as the technology matures and the ecosystem grows.
10. Cybersecurity using Blockchain:
Blockchain is another latest healthcare technology trend in 2021. It has a variety of uses in healthcare. Its ledger-based technology allows for secure transfer of patient medical records, takes care of the medicine supply chain, helps healthcare researchers with finding genetic code, and so on.
Blockchain technology can reform the healthcare sector by taking care of issues that plague the industry. Thanks to features like smart contracts, it allows for fast and secure transaction of data and finances, an area that troubles hospitals.
Let's say that one node has been compromised in the Blockchain, there will be no negative repercussions in the operation or the security of the entire blockchain. Since there are multiple copies of the same ledger, even a DDoS attack will not affect the system.
The below image is a depiction of how Blockchain solves the problem of drug interactions.
It can securely store and quickly transfer medical data, which is a major use-case because the sanctity of patient data is a big issue and is much more important than normal data. If misused, it can have highly negative effects. Blockchain can also help with secure messaging services between patients and healthcare organizations.
BurstIQ is a Blockchain-based service that stores patient data and allows for sharing between different departments and institutions in real-time. Palo Alto-based Doc.AI is another company that uses ML to decentralize medicine on the Blockchain.
11. Nanotechnology:
From delivering vaccines via aerosols and patches to diagnosing diseases more rapidly, nanotechnology, or the science of the extremely small, is here to stay. The healthcare nanotechnology market was valued at USD 219 million in the year 2020. It is expected to more than double that number to USD 461 million by 2026, by growing at a CAGR of 11.9% during the forecast period of 2021–2026.
Nano-enabled medical products have been appearing in the market for a few years now. It has made major impacts on central nervous system (CNS) diseases, cardiovascular diseases, infection control and cancer. Thanks to better imaging and diagnostic tools enabled by nanotechnology, we are able to diagnose diseases earlier, better and more accurately, thereby allowing for individualized treatment options and increasing the therapeutic success rates.
Researchers are even working on a number of different therapeutics which will deliver medication directly to the cancer cells and mitigate the risk to the damaged tissue. Guess what? This will dramatically reduce the toxic effects of chemotherapy?
Some of the major players in the healthcare nanotechnology sector are Nanobio Corp, Aphios Corp, Amgen Inc, Nanopharm AG, and Solubest. Amgen Inc is a biotech company which discovers, develops, manufactures and markets innovative therapeutics to take care of patients who have serious illnesses.
12. 3D Printing:
Since 3D models are more realistic and have the ability to look like actual human parts, they play a huge role in training future medicos and preparing for operations. 3D printers can also be used to create low-cost prosthetics. In areas where there is poor accessibility, it is also possible to print medical equipment so that you can save on the logistics.
According to SmarTech Analysis, the market for medical 3D printing, which includes services, software, hardware and materials, is estimated to be $1.25 billion. It is expected to be $6.08 by 2027. These numbers are expected to be mainly from three areas: orthopaedics, personalized surgery, and medical devices.
Even during the initial stages of the pandemic when ventilators and PPE kits were hardly available, many major 3D printing manufacturers supported their production and offered them to the government and healthcare organizations that were struggling to gather resources.
Organavo is a company that has been at the forefront of R&D in 3D bioprinting. They are 3D printing patches made of human tissue for defunct organs and entire organs for transplantation.
Also, read: Healthcare Business Ideas For Startups
SoluteLab's Healthcare Clients:
The UK-based company is an online video doctor consultation platform. We also built an online pharmacy solution on top of the consultation platform. You can book appointments, schedule video calls, and get prescriptions, all through the mobile app. SoluteLabs took care of the product strategy, frontend and backend development, built native Android and iOS apps, UI/UX design, and was also in charge of its quality and maintenance.
Remedy Social:
It is a preventive healthcare app which was eventually acquired by 1mg, one of India's leading online pharmacy and healthcare platforms. When you are building a healthcare platform, there is hardly any room for any error as it can mean someone getting misdiagnosed or even worse, being prescribed medicines that might be fatal to the person. We were involved in creating the product right from its ideation to the development of the platform.
The patient could get detailed health reports via email, get periodic reminders for check-ups, get diet recommendations, disease management plan, and so on.
SoluteLabs helped one of India's leading career networking for medical professionals by building a community hiring platform and grew their users to 50k from 10k. Medical professionals can share cases, watch premium medical content through conferences and courses, search jobs in a specific specialty or even super-specialty, connect with doctors from any speciality, and so on.
We revamped their existing platform as the portal wasn't scalable after a point. Since they were a bootstrapped company, we had to make do with the resources that we had.
These Healthcare Technologies Are More than Just Trends
Every technology in healthcare that we have mentioned in this write-up saves thousands of lives. Once the technology ecosystem matures, the number of applications and benefits from it will change the way we live our lives. For healthcare organizations, the year 2021 will be about their digital transformation and fully embracing the latest that is available in technology. Build transformative products and services for your patients that will also help you achieve your goals.
If you are a healthcare organization planning to offer superior services by leveraging any of the above technologies, let's discuss how much value they will add to your organization as well as patients/customers.